This is a Sample Fax Page

Your Fax Page will be customized with your store information.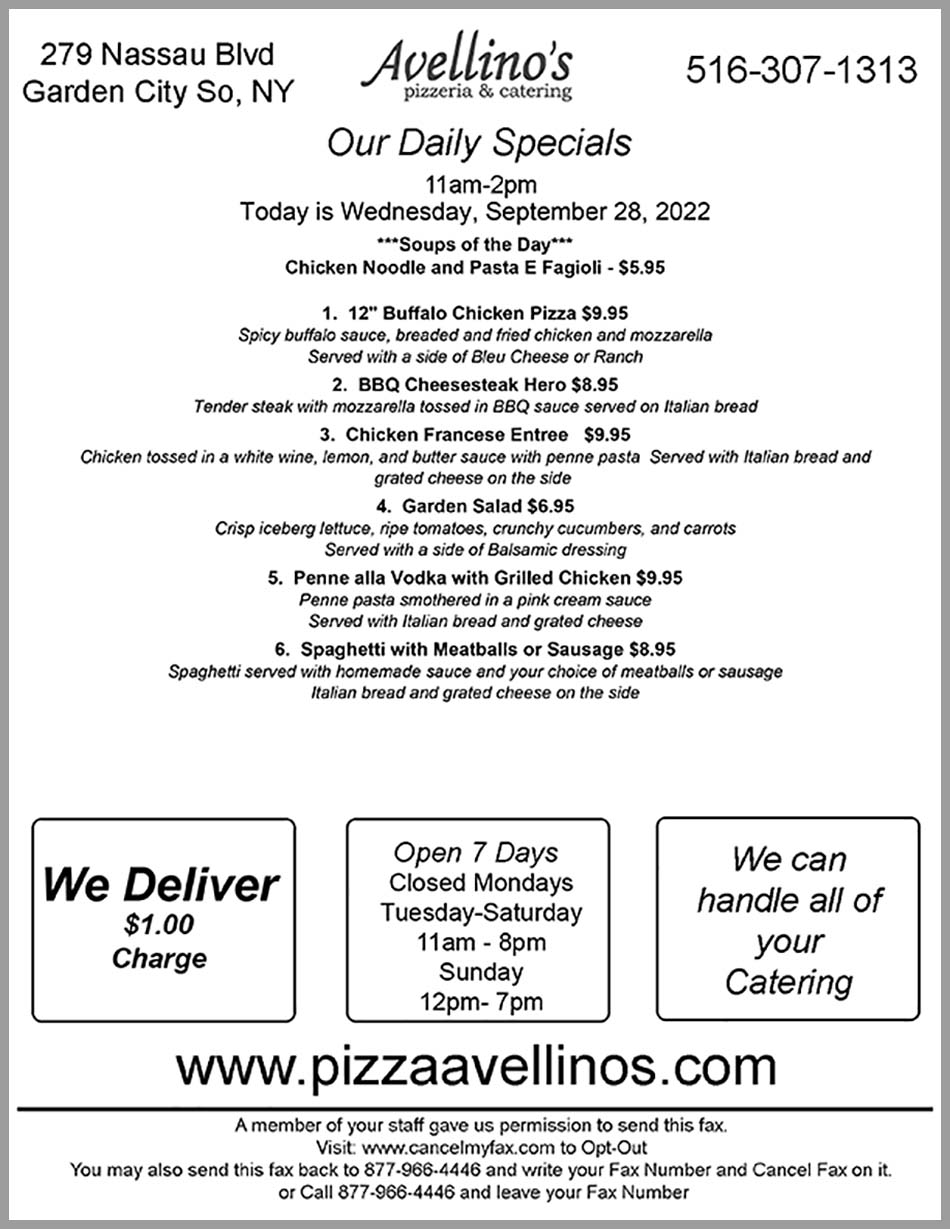 We are a very personalized "Hands On" company


Daily Specials Web Display / Email / Faxing
Call or write anytime and we will
be happy to answer your questions
Call: 973-934-0577 Email
Fax: 855-251-2312
Copyright 2022 I'm Hungry Now. All rights reserved.